E-Learning Network IWM - Phase I

E-learning has become an integral component of modern teaching. E-learning materials support teaching in different formats, provide learning materials cost-efficient and allow in collaboration with several universities the allocation of standardised learning materials. Development of e-learning materials require special knowledge and skills such as technical skills, conceptual knowledge about didactics, legal frameworks etc.
Project aims
The project aims at building competences for e-learning with regard to 'Integrated Watershed Management' for Eastern Africa and Central Asia: This will be achieved through workshops and training classes, intermitted online conferences, and networking.
It is planned that the project will be a "kick-off" for lecturers from the field of "Integrated Watershed Management" (geographers, regional planners, social scientists, agriculturalists, etc.) towards fostering their programmes through e-learning components. During the two-year project period participants will develop a joint e-learning environment on the discipline orientated topic "Integrated Watershed Management.
The project shall establish a network Central Asia – Germany – East Africa with two components:
professional expertise for "Integrated Watershed Management" and

overlapping technical expertise for e-learning.
The network shall enable the partners to jointly improve their programmes through quality assurance activities and peer review as well as through dissemination of information regarding new concepts and ideas.
Target group
Target group of the proposed action are young professionals from Eastern Africa and Central Asia which have a strong commitment to new teaching methods. The same group of participants shall work together through the entire project phase in order to create a nucleus of e-learning experts which can than continue implementation of e-learning at their universities via the built network.
Workshops
During the project term, three workshops were run in at Freie Universität Berlin in Germany,  in Almaty, Kazakhstan, and at Mount Kenya, Kenya.

Project partners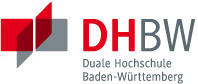 Project support

Project funded by: