Geoarchaeology in the Steppe-Region - towards the reconstruction of manmade landscapes in the Orkhon Valley, Central Mongolia
Institution:
Institut für Geographische Wissenschaften
Fachrichtung Physische Geographie
Arbeitsbereich Prof. Dr. Schütt
Projektleitung:
Prof. Dr. Jan Bemmann, Universität Bonn
Projektlaufzeit:
01.07.2008 — 30.06.2011
Ansprechpartner/in:
Prof. Dr. Brigitta Schütt
Fax:
(+49 30) 838 - 70 755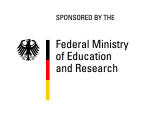 The middle Orkhon Valley (47.25°N 102.25°E) in central Mongolia has been- despite of it's continental climate- an important settlement area for the last 6000 years. As a semi-arid area it was part of scientific working at the scientific research area of the Physical Geography (Prof. Dr. B. Schütt) in the last 10 years.
Located at the eastern flank of the Khangai Mountain Range, the Orkhon Valley connects the zone of tree-covered high mountain ranges in the southwest of the study site and the semi-arid hilly steppe area north of it.
The climate is highly continental with mean temperature of 0°C but an annual amplitude of 60-70°C. Precipitation averages 200mm/year with yearly convective rain events of about 40mm. The Orkhon River itself is the main water source for the whole steppe area, providing an average discharge of 15m³/s (for comparison: Thames River at Oxford 20m³/s, London 60m³/s), but has enormous amplitude in discharge also.
The main objectives of the BMBF-funded project are to answer the following questions:
Which anthropogenic and non-anthropogenic impacts on landscape-evolution happened in this region since it´s first settlementation till today.
Which preferences in choosing settling locations and adjustment mechanisms existed in the different times of settlementation (Palaeolithic- Iron Age- Turk/Uighuur and Mongolian Empire- Mandschu Empire)
Answering these questions provides major contribution towards:
an extensive valuation of process-response-systems in a very sensitive eco-system, which is under influences regarding global (cultural aspect)  and global climate change (climatic aspect) as well
an archiving of traditional knowledge, which are essential for site selection, relocation and grazing concentrations in a sustainable way of landuse management in one of the most important areas of settlement in central Asia
This partner-project combines the strengths of natural sciences and the archaeology as the contributing historical science. The geographical part can be summarised as the follows:
development of a geoarchaeological information system (GeoarchIS);
evaluating the potential of the area of unspoiled nature;
reconstructing the landscape history
interpretation of aerial and satelite images