Elutriation Laboratory
Error displaying content.

We apologize for any inconvenience.
Please be patient and try again later.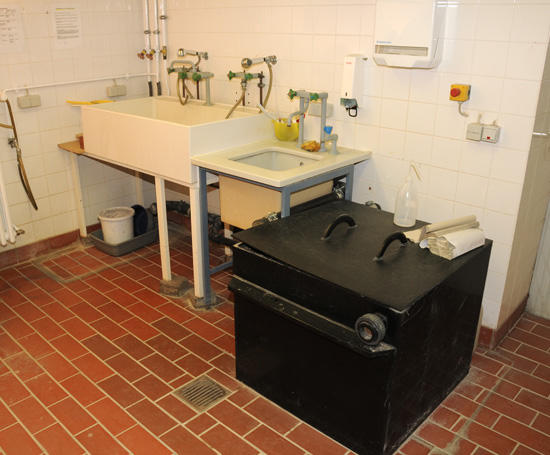 Schlämmen ist ein Verfahren zur Gewinnung von Mikrofossilien. Hier werden Fossilien größer als 0,063 mm (Nannofossilien) und kleiner als etwas 2,0 mm (Makrofossilien), als Siebrückstand einer Sedimentprobe gewonnen. Das feinere Sediment wird mit fließendem Wasser fortgespült.
Gerät:
3 Becken-Schlämmanlage mit Auffang
Kontakt
Maike Glos
Raum DK035
Tel.: +49(0)30 838 70269
Fax: +49(0)30 838 70745